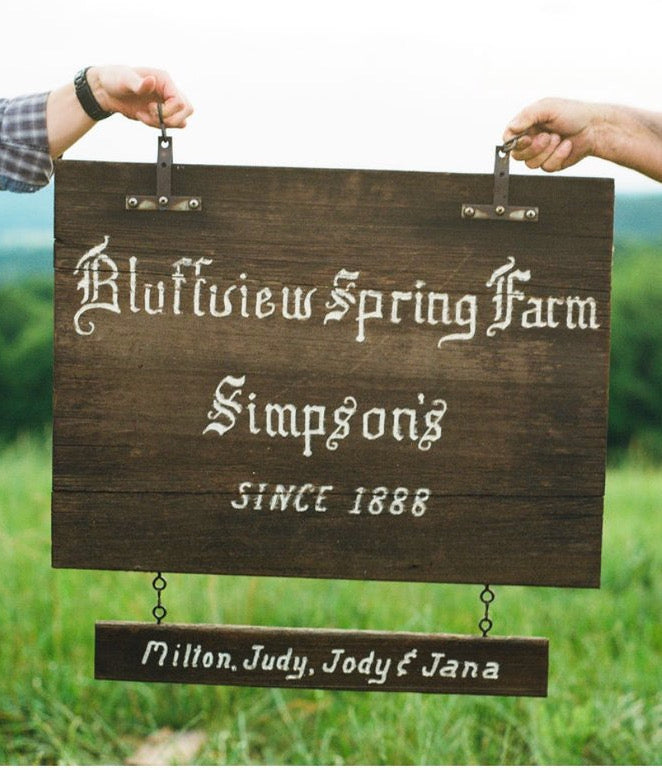 The story of Simpson's Meats began on Simpson's Farm in Athens, Tennessee in 1888. There an old sign hangs hand-lettered "Simpson's Since 1888".
Five generations later, that old sign means exactly the same thing it did when the signposts were first hammered into the ground: pride in the family business, integrity, and true work ethics which are best learned on a family farm.
John Simpson originally began milking dairy cows in 1888 and was proud to offer the greater McMinn County's first "Grade-A" milk. Simpson's Meats continues striving for excellence with our beef program and keeps the values forged and instilled on our family's farm throughout the past 130 years at the forefront of our day to day work.