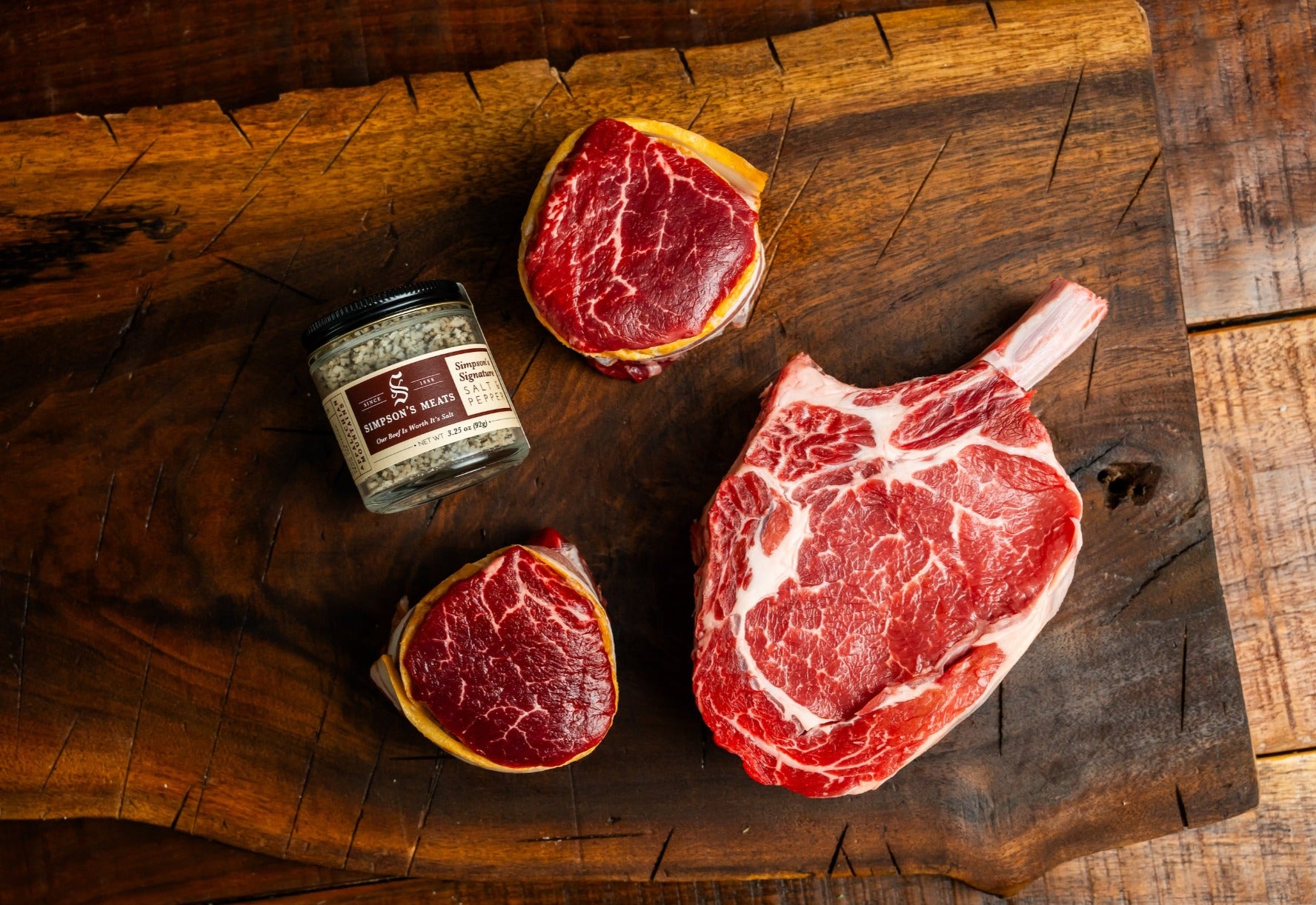 Dad's Steak Box
1 (2 lb.) Angus Cowboy Ribeye Steak
2 (8 oz.) Bacon Wrapped Angus Filet Mignons
1 (3.5 oz) Appalachian Sea Salt & Pepper Blend

This Father's Day, prepare to spoil your dad with a delicious box of Simpson's steaks. Paired with a whopping 2+ lb. cowboy ribeye steak, our hand-cut filet mignons are wrapped in Broadbent's Bacon, imparting a rich, hickory-smoked flavor resembling our Peppered & Smoked Beef Tenderloins (which are a holiday staple). Dad will be impressed with this special Father's Day cut selection!