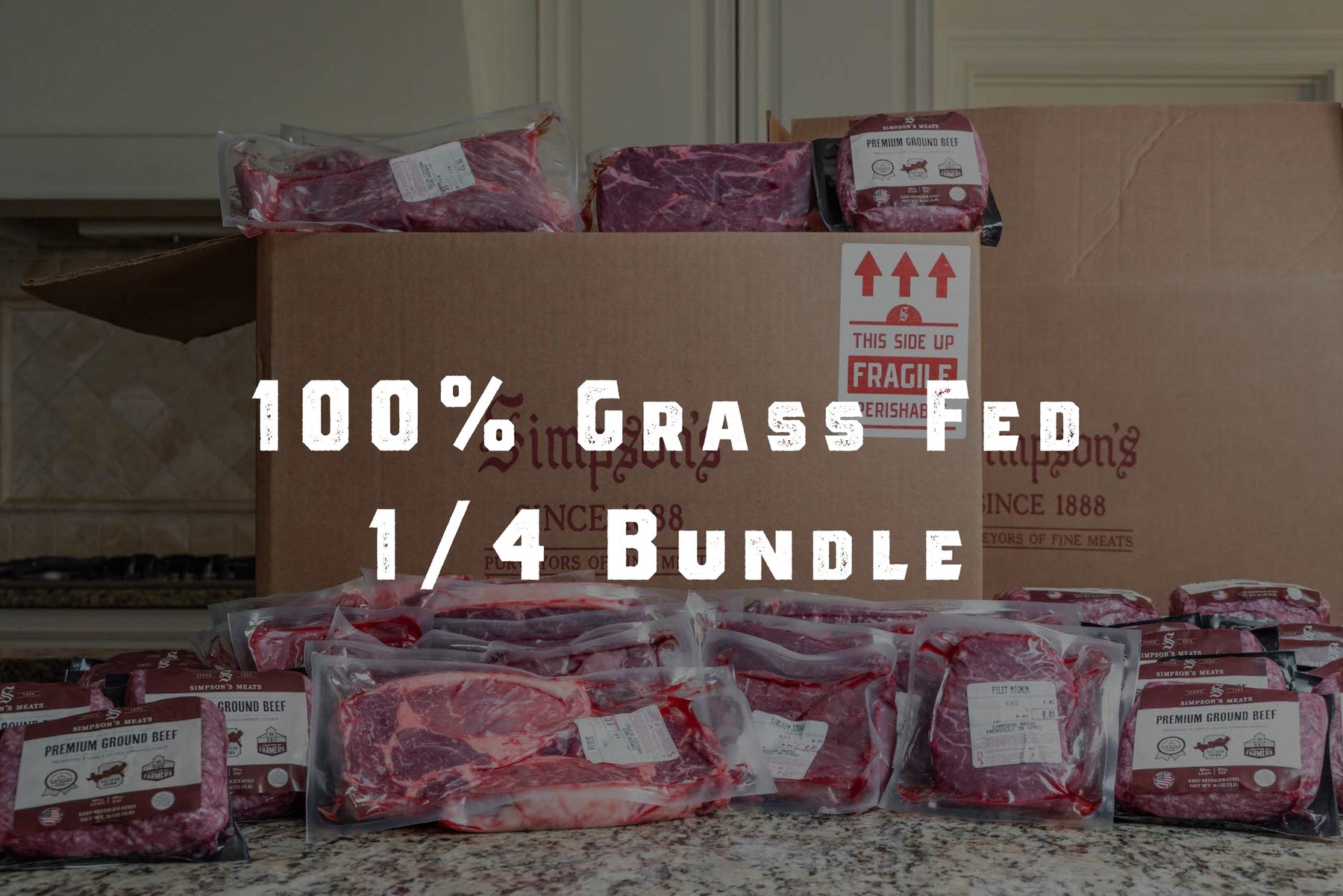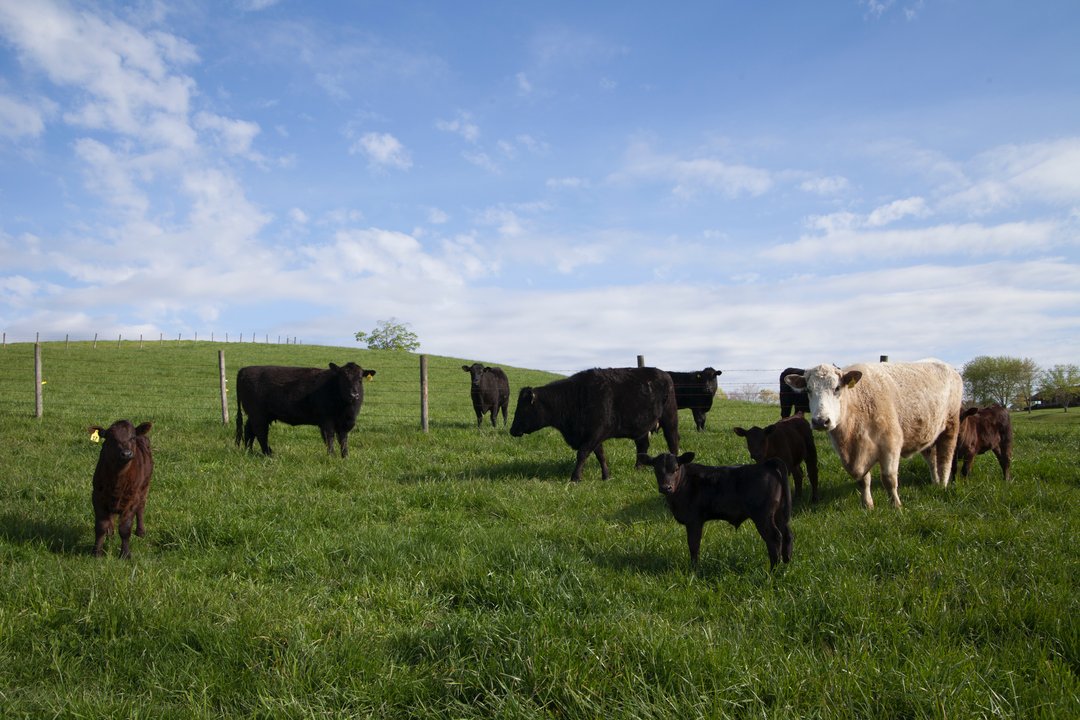 100% Grass Fed 1/4 Bundle
Approximately 65 lbs. of 100% Grass Fed Angus Beef. See Full Breakdown of Cuts Below.
A premium, purely grass-fed beef source coming to your home from a family farm that has been in business farming all-natural cattle for over 130 years!

Ships 2-4 weeks from date of order.
Breakdown

*Approximate Cuts Included
Ground Beef 80/20 Lean/Fat (36 lbs. in 1 lb. packages)         

Stew Meat Packs (4 lbs. total) 

 
Filet Mignon - (4 ea 8oz. steaks)                    

Flat Iron (1-2 lbs. total) 

New York Strips (4 ea 10oz. steaks)                

Tri-Tip (1-2 lbs. total) 

Ribeye (4 ea 12oz. steaks)                               

Sirloin Steaks (4 ea 8oz. steaks) 

Flank Steak (1-2 lbs.) 

Chuck Roasts (4-6lbs. total) 

Skirt Steaks (2 lbs. total)
Optional Soup Bones and Offals Available For Purchase Here